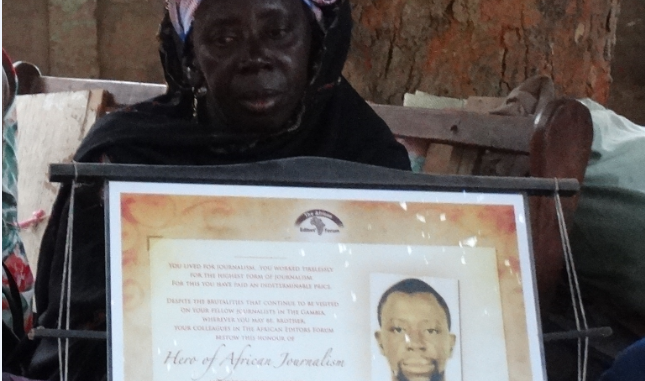 Let's remember, Ebrima Manneh, a reporter for the Gambian Daily Observer newspaper in Banjul, was arrested by government agents on July 11, 2006. He has never been charged with any offense. After eleven years, the circumstances of his death remain a mystery. ARTICLE 19 condemns the unlawful detention and enforced disappearance of Ebrima MANNEH, who must not go unpunished.
On this day of commemoration, ARTICLE 19 expresses its support for the journalist's family and encourages the Gambian authorities to:
Transparency in the inquiry opened by the Gambian authorities with the greatest speed to elucidate the circumstances of his disappearance by involving the family
Punish severely the perpetrators of his disappearance. This is one of the best deterrents against such acts and to fight against impunity
Ensure the implementation of the United Nations Security Plan and the protection of journalists and the issue of impunity
Execute the decision of the CAED by paying $ 100,000 in damages to his family.