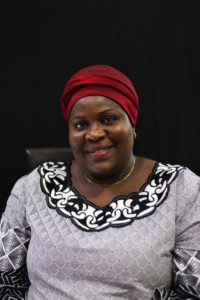 Fatou Jagne Senghore
Regional Director ARTICLE 19 West Africa
She established ARTICLE 19 Regional office for West Africa in Senegal in 2010. She represented ARTICLE 19 in the IFEX lead advocacy, Tunisia Monitoring Group (TMG from 2005 to 2011 and supported programmes development for ARTICLE 19 in Tunisia from 2011 to 2012. She has more than 18 years' experience working on human rights in Africa.
She began her human rights career in the Gambia in 1999 at the Institute for Human Rights and Development in Africa (IHRDA) as Programme officer. She is a co-founder of the Coalition of Human Rights Defenders in the Gambia, set up after the April 2000 killings of Student. She worked as a part time freelance Producer & Presenter at the Gambia National TV for the weekly news in French in 1999.
From 2002 to 2005, she coordinated ARTICLE 19 work to assist the African Commission on Human and People' Rights (ACHPR) to adopt a land mark Declarat ion on Freedom of Expression in Africa and worked with the ACPHR Focal Point to develop the framework for the mechanism of the Special Rapporteur on Freedom of Expression in Africa. She serves in several working groups and regional oversight committees including the Africa Regional Advisory Group (RAG) of Amnesty International to provide strategic advice to Regional Offices and Amnesty Sections and Structures. First Chairperson of the African Platform on access to Information (APAI) to spearhead the implementation of the Windhoek plus 20 recommendation and to advocate for UNESCO to adopt 28 September as an international day for ATI.
She holds an LLM in Economic and Communication Law and Master's Degree in International Law, from the University of Toulouse, Capitole and a Bachelor of Comparative law (English Law Specialty) University of Toulouse and Cambridge.
---

Aïssatou Diallo DIENG
Assistant director
Aissata manages the ARTICLE 19 Senegal and West Africa office. She has ten years of experience in administrative management. She worked at the Water and Sanitation Agency for Africa, in the Senegal Office and holds a professional degree in Management Assistance and a Master's degree in Quality Management, Hygiene and Environment
---

Eliane Sandrine NGO NYOBE
Programme Assistant
Eliane joined as an intern in 2013 and the programme assistant works in programmes on protection on Gambia. Prior to that, she interned for 6 months at the UNESCO Regional Office/Breda in their communications department. She holds a Master degree in Marketing and Communication
---
Alfred Bulakali
Deputy director
---
Jeanne Irène NGUIDJOI
Programme Assiatant
Jeanne works on the Gambia and is in charge of projects support. She has worked for more than 4 years with the National Commission on human rights and Freedom in Cameroon, implementing projects and assisting the Commission to realise changes in different institutional areas. She holds a Master degree in public law from University of Yaounde II and a Masters degree on human rights and humanitarian action from Catholic University of Central Africa.
---
Sylla SOW
Consultant
Sylla Sow is a Doctor in International Public Law, Associate Lecturer, Lecturer at the Cheikh Anta Diop University of Dakar.
Since 2008 Sylla Sow is Research Associate at Article19 West Africa.
---
Saliou Mbacke DIOP
IT Assistant
Saliou works at ORYX ENERGIES and IT SMART and has more than four years experience in the field of network management. He holds Bachelor in Telecommunication and Network at the Multinational School of Telecommunications (ESTM).
---
Ndeye Coumba NIANG
Finances Associate
Ndeye oversees ARTICLE 19 Senegal West Africa financial operations. She has more than 5 years experience as an accountant and finance auditor gained at the accounting and audit firm OPTIM AXES. She holds a Master degree in financial audit finance, and a Bachelor's degree in management and finance accounting at / State University Cheikh Anta Diop of Dakar
---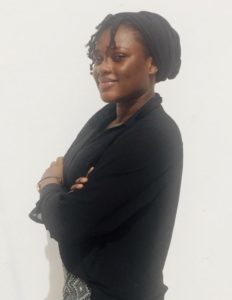 Bintou Jaiteh
Legal and Policy Assistant
---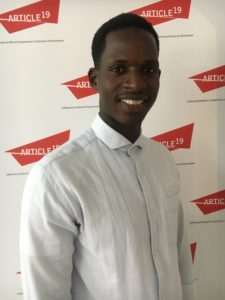 Maateuw Mbaye
Programme Assiatant