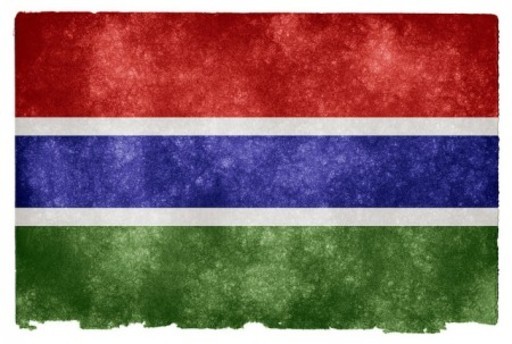 Efforts to Entrench Freedom of Speech in the Gambia should not be derailed
The attention of Article 19 West Africa has been drawn to the arrest and detention of Dr. Ismaila Ceesay, professor of political science at the University of The Gambia, on Wednesday January 31 2018.
The arrest, as purported, isin relation to a published interview he granted earlier to a Gambian newspaper during which he had recommended for efforts to be made by the President of the Gambia to continually sustain the trust and morale of the Army in view of the future completion of the current security mandate of the ECOWAS Mission in The Gambia (ECOMIG).
We note that Dr. Ceesay had exercised his right to free expression well within international human rights protocols to which The Gambia is party.
Of concern to our organization is that the manner of his detention, after honouring the invitation by the police, may have fallen short of the provisions under Section 19 of the 1997 Constitution of The Gambia- which seeks to protect the right to personal liberty by prohibiting arbitrary arrests and detentions. Secondly, that there is no preliminary evidence to the effect that his comments had contravened Section 59B (1) (b) of the Criminal Code Cap 10:01 Volume 3 Laws of The Gambia 2009.
While Dr. Ceesay did not print or publish the interview himself, his comments arguably cannot be viewed as an act calculated to lead to destruction or damage to any property, as he was later charged with. Indeed, on the issue of 'trust in relation to the army' the same publication by the Voice Newspaper, had quoted President Adama Barrow reaffirming the level of trust between him and the army. The divergent opinions on the same issue should remain in the context of the healthy political discourse that the Gambia needs in order to sustain its growing democracy- and not be seen as a threat to the security of the country.
Our source close to Dr. Ceesay had revealed that the police, after detaining him for five hours, finally offered to grant his release. Without the charges being dropped, Dr. Ceesay has opted to remain in detention awaiting guidance from his Legal team on 1 February.
Article 19 West Africa calls on the government authorities concerned to drop all charges against Dr. Ceesay resulting from him exercising his right to free expression and make an official statement reaffirming its commitment to protecting the rights of all citizens who make statements within the limits granted by the laws of the country.
We also urge the Government and its agencies to continue its positive strides towards ensuring for its citizens, Access to Information and an entrenched Freedom of Expression regime. In relation to these important rights, our organization is currently supporting the Government with media-related reforms and the drafting of an Access to Information bill which will make these rights more tangible.