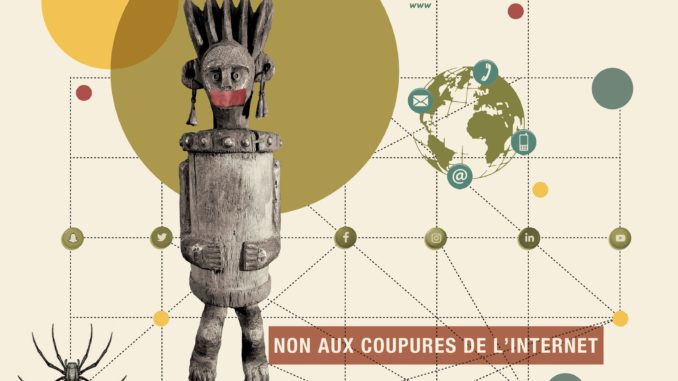 We human rights, internet freedom and media organizations strongly condemn the recent restrictions on internet access in Senegal, which were noted on the sidelines of public demonstrations following the sentencing of opponent Ousmane Sonko to two years in prison for "corruption of youth" following a procedure in which he was prosecuted for rape and death threats. We call on the Senegalese government to abandon these restrictive measures which contribute to the shrinking of civic space with restrictions of public freedoms denounced on many occasions. These restrictions, which have affected access to and use of popular digital platforms such as WhatsApp, Twitter, and Facebook, constitute a worrying violation of fundamental rights and international standards on freedom of expression, internet freedom, and access to information.
We invite the Senegalese authorities to respect freedom of expression online and offline and restore access and systematic use of social networks. In addition, we remind the government of Senegal of its international human rights obligations, including those set out in the Universal Declaration of Human Rights (UDHR) and the International Covenant on Civil and Political Rights (ICCPR). ), of which Senegal is part of .
Freedom of expression, both online and offline, is an essential pillar of any democratic society. Internet and social media restrictions deprive Senegalese citizens of the right to express themselves freely, access information and participate in public debate. In addition to undermining these fundamental rights, the limitations imposed on the internet have considerable economic repercussions. In Senegal, one of the most interconnected countries in Africa, internet access is of paramount importance for economic development, innovation, education, and digital inclusion.
The government through the Minister of the Interior has confirmed the suspension of access to certain applications and social networks with the aim of preventing the dissemination of messages of hatred or calls for insurrection which are likely to aggravate the already very tense situation. Freedom of expression, access to information, and freedom of internet access are universal rights that must be protected, promoted, and respected in all circumstances.
Hate speech and calls for violence online are condemnable and can never be justified. However, the platforms have the standards to address them directly in a way that must preserve internet freedom and freedom of expression. The Government, instead of restricting access to and use of the internet, should have considered that such proven speeches are dealt with and that the restrictions are likely to violate the right of all to the internet, to 'information.
These restrictions, moreover, fail the three-part test set out in Article 19(3) of the ICCPR to justify a restriction on freedom of expression.
African jurisprudence has rendered several decisions in the case of internet shutdowns and restrictions on digital communication platforms. For example, the Court of Justice of the Economic Community of West African States (ECOWAS) rendered two important judgments concerning Internet access cuts. In 2020, the Court ruled that a cut in internet access in Togo in September 2017, which lasted three days, was a violation of the right to freedom of expression. Therefore, she ordered the government to compensate the claimant. In 2021, several organizations petitioned the Court to end the ban on Twitter in Nigeria and to rule on the legality of this measure. In June 2021, the Court issued an interim measure ordering authorities to refrain from prosecuting, harassing, or punishing anyone using Twitter, including through virtual private networks. She claimed that any restriction on the use of Twitter was a violation of human rights.
We call on all relevant actors, including regional and international organizations, to carefully monitor the situation in Senegal and to work together for the protection of human rights and fundamental freedoms.
You can sign the letter through the following link :
https://docs.google.com/document/d/1h37e-SGL4jLQS_WEum24miR0dPvm3gwwmwwJtgt1Xx0/edit
Signatories
1. ARTICLE 19 Senegal Afrique de l'ouest
2. JONCTION
3. Associations des Professionnels de la Press En Ligne (APPEL)
4. Rencontre Africaine pour la Défense des Droits de l'Homme (RADDHO)
5. Human Rights Journalists Network Nigeria
6. Media Institute for Southern Africa-Malawi Chapter
7. Paradigm Initiative (PIN)
8. Young People Rights, The Gambia
9. Africa Cybersecurity Alliance (ACA)
10. The Gambia Cyber ​​Security Alliance (GCSA)
11. DiGiCiViC Initiative (Registered as- ADVOCATES FOR THE PROMOTION OF DIGITAL RIGHTS AND CIVIC INTERACTIONS INITIATIVE)
12. Consortium of Ethiopian Human Rights Organizations (CEHRO)
13. TechHerNG
14. Bloggers of Zambia
15. Gambia Inforsecurity Community (GamCON)
16. African Center for Youth Development, Education and Advocacy Initiative
17. African Center for Youth Development, Education and Advocacy Initiative
18. Enough is Enough (EiE) Nigeria
19. Give1Project Gambia
20. Digital Rights Coalition –
Malawi
21. ADRN – Cameroon
22. Zambian CyberSecurity Initiative Foundation
23. Knowledge House (KHA)
24. TechSocietal, Nigeria
25. Access Now
26. DIGITAL RIGHTS LAWYERS INITIATIVE (DRLI)
27. Youth and Society (YAS)
28. Carrefour Living Lab, Bénin
29. African Centre for Democracy and Human Rights Studies (ACDHRS)
30. Centre for Media  
31. Freedom-Maroc
32. Africa Freedom of Information Centre (AFIC)