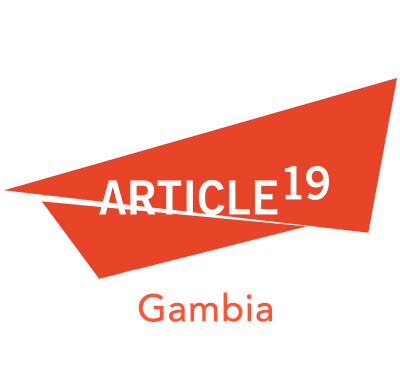 Article 19 West Africa is recruting a Law and policy programme Assistant for the Gambia
The Law and Policy Assistant (LP Assistant) supports ARTICLE 19's West Africa to effectively implement law and policy related activities in line with the Expression Agenda, ARTICLE 19's global strategy. Under the overall supervision of the Regional Director, the LP Assistant will mainly support the implementation of programmes activities in the Gambia during the transition and work closely with the West Africa Regional team in Senegal and Gambia to strengthen operations. The LP Assistant will facilitate the smooth functioning of the Legal and policy work in the Gambia by providing administrative and legal assistance and supporting substantive research and drafting of legal material.
The LP Assistant will manage legal contributions from national experts, ARTICLE 19 legal team and the regional office and facilitate meetings and exchanges. This will include (such as management of mailing lists and coordination of relevant partners' and experts inputs in collaboration with the legal, Communications and programme team in Senegal and Gambia, support organisation of events, taking meetings notes and record keeping.)
S/he will support the advocacy work for the reform of media and freedom of expression and access to information related laws, contribute in developing and implementing trainings programmes, support the institutional partners and others stakeholders to deliver on agreements and project activities. Additionally, s/he will support the process for the setting up of the parliament subcommittee on human rights and conduct ongoing monitoring of legal and policy developments related to freedom of expression and access to information in the Gambia to inform advocacy and communications work and the development of legal documents, analysis, policies and other materials.