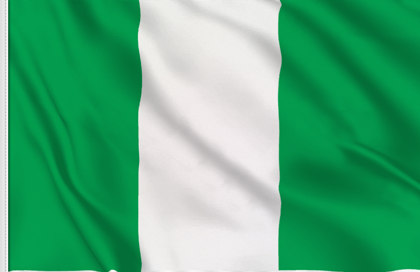 ARTICLE 19 is deeply shocked by the murder of the Journalist Titus Badejo. We strongly condemn this heinous crime and urge the Nigerian government to undertake an impartial and thorough investigation into the case and prosecute the perpetrators.
On Saturday 19 June, Titus Badejo, former presenter and On-Air Personality (OAP) with Naija FM was murdered by unknown gunmen while he was leaving a club around 11: 30 p.m. with his friends. Badejo was requested to stop his car and the unknown gunmen asked all passengers to lie down on the ground. He was shot dead by the gunmen who then immediately fled. According to media, no one else was shot and nothing was taken by the gunmen.
Reacting to this murder, Bulakali Alfred Nkuru, Deputy Regional Director of ARTICLE 19 West Africa said:
"The murder of Titus Badejo is a heinous crime. The circumstances of this murder suggest that he was targeted. Nigerian authorities should do their uttermost to swiftly investigate this crime and bring culprits into account. The culture of impunity must end now."
The killing of journalists reinforces the climate of fear and has a chilling effect on freedom of expression in the country. The last murder of journalist in the country occurred in October 2020 with ARTICLE 19 report highlighting two cases of killing. Since those murders took place no one has been held responsible for these crimes.
Most recently on May 2021, the journalist Peter Nkanga, human rights activist and member of AfricTivistes was victim of death threat since the publication of the documentary, BBC News Africa "Nigeria's Ordinary President".
"Impunity helps build a breeding ground for recurrent crimes against journalists in Nigeria, undermining the freedom of media and the rights to freedom of expression and access to information for the public. Nigerian authorities must now show that they care for the safety of journalists by tracking down the perpetrators of this killing and previous attacks and bringing them to justice. They must also take concrete measures to put an end to the pattern of attacks against journalists and the media", added Bulakali Alfred Nkuru
The UN has called on States to " develop and implement strategies for combating impunity for attacks and violence against journalists, including by, inter alia, (i) creating special investigative units or independent commissions, (ii) appointing a specialized prosecutor, and (iii) adopting specific protocols and methods of investigation and prosecution; It has further outlined the steps states must take to prevent violence against journalists, protect them from such attacks, and bring perpetrators to justice.
During its last UPR review, Nigeria committed to protecting and promoting freedom of expression and to creating a safe and favourable environment for journalists in the country. Ensuring accountability for killings of journalists, including Titus Badejo, is a crucial step for creating such an environment and the protection of freedom of expression.
For information please contact:
Aissata Dieng, Executive Assistant , ARTICLE 19 Senegal/West Africa at E: senegal@article19.org T: +221 33 869 03 22
or
Eliane NYOBE, Senior Program Assistant, ARTICLE 19 Senegal/West Africa: eliane@article19.org Tel: +221 77 553 13 87 or +221 33 869 03 22