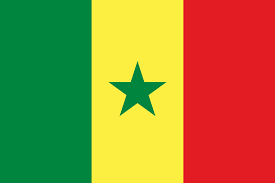 ARTICLE 19 has closely followed the criminal defamation trial against Journalist Madiambal Diagne, before the Dakar criminal court following a complaint of Judge Ousmane Téliko, President of the Union of Magistrates of Senegal. The trial has resulted in a sentence of 6 months imprisonment, with 3 months suspended, and a fine of 600 000 XOF (USD 1085) on June 17, 2021.
Madiambal Diagne is the Director of Avenir Communication, publisher of the newspaper le Quotidien. On 29 March 2021, during the "Grand Jury" program on Radio Futurs Media (RFM), the journalist claimed that Judge Souleymane Teliko had been mentioned in a report of the European Union for having improperly claimed mission expenses for accommodation in Chad while the said expenses have already been supported by the Chadian government. In response to this accusation, Téliko accused Diagne of defamation. On 17 June 2021, the Dakar Criminal Court delivered its ruling and convicted journalist Diagne of criminal defamation against Justice Téliko. The six-month prison sentence followed, with three-month suspended and a fine of 600 000 XOF (USD 1085) . In addition, he will have to pay the amount of 5 000 000 XoF (USD 9 046,63) to Téliko for the damages suffered. The court also ordered him to publish this decision in local newspapers, under penalty of 100 000 XOF (USD 180,80) for each day of delay.
In reaction to this sentence, Alfred Nkuru Bulakali, Deputy Regional Director of ARTICLE 19 Senegal and West Africa insisted that defamation, libel and similar press offenses should not be criminalised and should remain civil matters.
"Prison sentences against journalist Diagne in this case are disproportionate. They will not only deprive the journalist of his liberty but also the public of the right of access to information. Custodial sentences have a dissuasive and intimidating effect on other journalists, who may opt for self-censorship, fearing judiciary reprisal and prison.
ARTICLE 19 has repeatedly raised concerns against legal provisions of the Senegalese media laws that criminalise press offenses such as libels, and defamation as they threaten freedom of speech and free press. It is urgent for Senegalese authorities to repeal all these provisions and bring their legislation in line with international standards on freedom of expression and media. Authorities should refrain from applying custodial sanctions against journalists in favour of civil sanctions, which should also be necessary and proportionate as recommended by international human rights bodies. Civil sanctions should further ensure a defence of truth. Senegalese democracy needs laws that can fully guarantee free press", he said.
Journalist Diagne has appealed the decision, ARTICLE 19 encourages this process and call on the judicial authorities to take into account international freedom of expression standards especially the decisions of regional human rights bodies and courts when adjudicating on this matter.
Criminal defamation constitutes a violation of freedom of expression and right to information. African and international standards are clear that criminal defamation is not a justifiable restriction on freedom of expression and that all criminal defamation laws should be abolished and replaced, where necessary, with appropriate civil defamation laws.
In fact, the Declaration of Principles on Freedom of Expression and Access to Information, clearly states that public figures should tolerate more criticism than ordinary citizens and that sanctions for defamation should never be so severe as to interfere with the right to freedom of expression. States are also reminded that custodial sentences for defamation violate the right to freedom of expression and that criminal defamation laws should be repealed.
The African Court of Human and Peoples'Rights and the ECOWAS Court of Justice unequivocally condemned the use of custodial sentences against journalists for defamation and libel.
In the case of Journalist Lohé Issa Konaté v. Burkina Faso the African Court has decided in its hearing of 15 December 2014 that Burkina Faso violated Article 9 of the African Charter on Human and People rights (the Charter) and Article 66 (22) of the ECOWAS Treaty as well as Article 19 of the Covenant on Civil and Political Rights (ICCPR) because of, the sentence of Konaté to a prison term and his conviction to pay excessive fine and damages. The African Court ordered Burkina Faso to amend its legislation on defamation to comply with Article 9 of the Charter, Article 66(2) of ECOWAS Treaty and Article 19 of the ICCPR by repealing custodial sentences and adapting other sanctions to make sure they meet the test of necessity and proportionality.
Furthermore, the UN Special Rapporteur on Freedom of Opinion and Expression, the OSCE Representative on Freedom of the Media and the OAS Special Rapporteur on Freedom of Expression stated in a joint declaration that: Criminal defamation is not a justifiable restriction on freedom of expression; all criminal defamation laws should be abolished and replaced, where necessary, with appropriate civil defamation laws.
ARTICLE 19 has been advocating for Governments to end criminalisation of defamation. In the of set of principles developed to guide governments to deal legally with defamation, ARTICLE 19 recommends that: Prison sentences any other form of deprivation of liberty, excessive fines, and other harsh penalties should never be available as a sanction for breach of defamation laws.
Eliane NYOBE, Senior Program Assistant, ARTICLE 19 Senegal/West Africa: eliane@article19.org Tel: +221 77 553 13 87 or +221 33 869 03 22
Or Aissatou Diallo Dieng, Executive Assistant, ARTICLE 19 Senegal/West Africa at E: senegal@article19.org T: +221 33 869 03 22